'Do not click': Bunnings loyalty email is a scam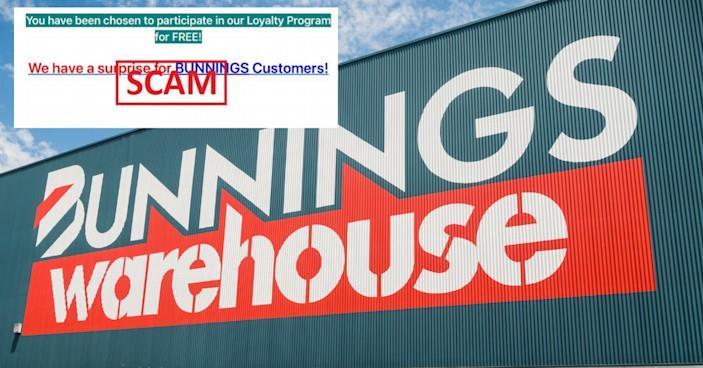 July 01, 2021
If you receive an email purporting to be from Bunnings giving you access to its loyalty program, delete it immediately, the ACCC's Scamwatch has said.
The email, which uses the Bunnings logo, is a fake and is designed to steal your personal information, Scamwatch has warned.
In a tweet, Scamwatch said it had received a number of reports about the scam email and warned Aussies not to click on it.
Bunnings doesn't have a loyalty program, so any email claiming to offer you access for free is fake and should be deleted immediately.
What to do if you've been scammed
If you've lost money to a scam or given out your personal details to a scammer, you're unlikely to get your money back, Scamwatch warns.
However there are steps you can take straight away to limit the damage and protect yourself from further loss.
Contact your financial institution
If you've sent money or shared your banking details with a scammer, contact your financial institution immediately, Scamwatch said.
They may be able to stop a transaction, or close your account if the scammer has your account details.
Your credit card provider may be able to perform a 'charge back' (reverse the transaction) if your credit card was billed fraudulently.